Our Values represent who are as people. I value each and every one of my clients and what it means to them on their special day. I go out of our way to ensure our part of your wedding day is flawless. I'm the type of person that doesn't want anything to negatively alter the look of the wedding video, which includes an unhappy bride. So if I see outside influences altering the mood of the bride, I will always feel inclined to help in any way I can.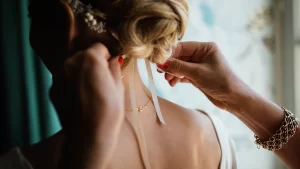 On many occasions parents, bridesmaids, even the groom have made a bride's happiest day transform into her unhappiest day. I've seen a bride's mother try to force her will on a bride, which was the opposite of what she wanted, so we had to interject and escort mommy dearest from the bridal suite. Another situation is when bridesmaids drop the ball and let the bride try to handle everything related to coordinating the day, which would never allow her to actually enjoy everything she was planning. Once I helped her delegate, she was able to enjoy the wedding of her dreams the right way.
Hopefully, these examples of our values show you what I care about most and that I am here for you. Let us take care of you and your wedding video needs.