To ensure I capture your wedding at the highest quality possible, I only use the best equipment possible. The centerpieces of my equipment list are my cameras. I film with Panasonic DSLR cameras that film in Ultra 4k and use a Zhiyun Crane Plus 3-axis Gimbal for steady moving shots.
Cameras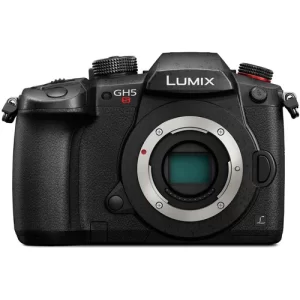 My primary camera is a Panasonic GH5s, which films at Ultra 4K quality and is amazing in low light with the right lens. My other two cameras are Panasonic GH4's, which have similar picture quality with standard low light capabilities. Depending on the situation and location, I always travel with my GoPro Hero8. You just never know when you need it and it's great for just about any condition.
Support
I use a Zhiyun Crane Plus Gimbal for all of my moving shots. The gimbal has been a game-changer when I shoot weddings, to ensure I can get some really cool shots of couples during the wedding or when we're staging shots after the ceremony or during the first look. I also use a Manfrotto Monopod with my gimbal in most situations. It just helps me with all those shots where I need to stay put but will need to be mobile at a moment's notice. For any stationary shots, I have 3 Manfrotto tripods. The quality of these is top-notch and I'm so happy that I invested in them.
Audio
For audio, I use my trusted Zoom H4n. During the ceremony, if I can get with the sound person or DJ, I will plug it into their soundboard to get their source audio for the ceremony and reception. For safety, I always mic the groom up with my Sennheiser g3 100 Lav Mic. Its an oldie but goodie that I've been rocking with for years. My last source of audio comes from my Rode Videomic Pro, which helps me get the room noise and audio to add in during the editing process. Sometimes there are things that a handheld or lav mic won't pick up, so having this really helps balance everything out.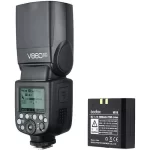 Lighting
Receptions are always too dark for photo and video so we have to bring our own lighting options. For me, as a videographer, I bring my on-camera lights, but for the premium weddings, I bring a fill light kit to ensure the first dance is well lit. For photography, I bring my Godox 860IIO, which has a long-lasting rechargeable battery. Depending on if I'm coming to film or take photos, I'm always prepared.
I have a ton of misc.  equipment that in my pelican hard case, to ensure I'm ready for just about anything. I know that all seems like a lot to film or take photos for a wedding, but being ready for anything ensures that you have fewer surprises as they come up. Check out some of my wedding videos, then please like, subscribe, and follow me on social media. There are links in the top right on all of my pages and posts.