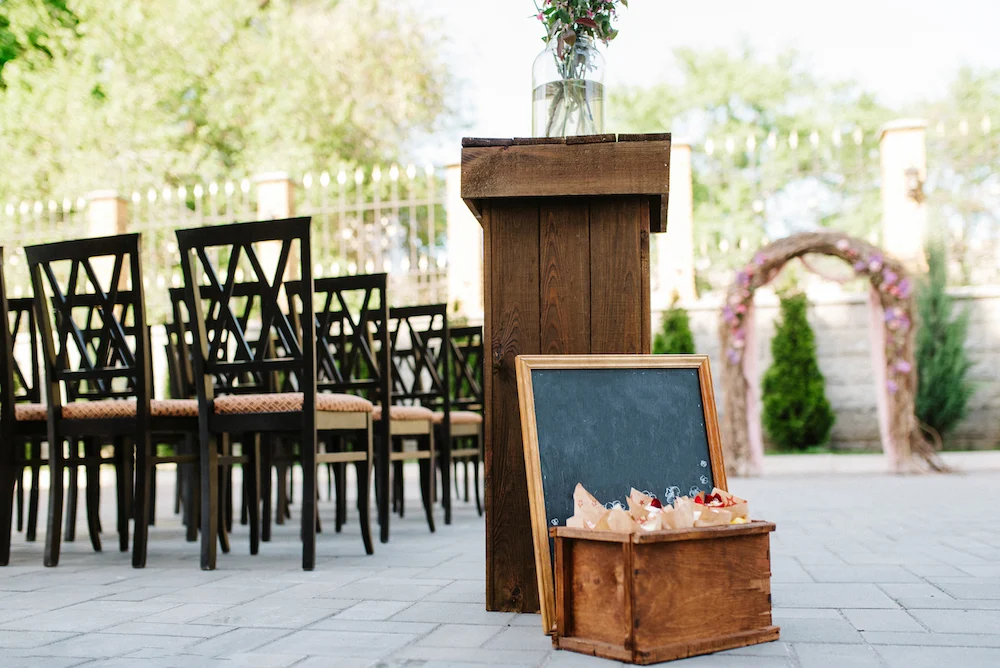 If you've had to postpone your wedding because of the pandemic, here are a few things you can do to work with the changing times.
Everyone in the wedding industry is feeling the wrath of COVID-19 at the moment. I had 8 weddings cancel or be postponed between March and May, which was worth over $12,000 in lost revenue. We had a glimmer of hope when the federal government said it would step up to help small businesses, but they rushed the process and left most small businesses in the wind leaving loopholes for big businesses like Harvard University, Wendy's, and other fast food Chains with millions of dollars in their pockets even though they are still open for business in various ways.
it's easy to think about how it impacts myself and other wedding vendors, it's really tough to consider how it is for couples. Engaged couples are all in limbo just ready to tie the knot and get all the pomp and circumstance over with. Especially since they've invested $20,000 to $50,000 into their special day. With Social distancing in full effect for the foreseeable future couples have to reconsider their guest list, venues, catering, and how to recoup some of the money they've already paid for things they no longer need. This virus could be a big lesson in appreciating the basics. Since we've all been in the house, I would like to think we all have a newfound appreciation for life and what's really important. It may be time to be happy with something small and figure out how to take care of everyone in the process.
Whether you are just starting your wedding planning process, knee-deep into it, or scrambling to make changes because of the virus, here are a few things to consider and make note of.
Working with Vendors is and has always been a daunting process. Once you find people you're happy with, it takes a huge load off of your shoulders. I was speaking with one of my couples that were forced to make a bunch of cuts and pretty much already paid their caterer in full and initially planned to have 300 guests. That list is down to 75 now and the contract was for 300. The caterer doesn't want to refund the money and in some cases would not be able to refund the money. if you are going to have to pay for 300 people, then make sure you get to take all the leftover food home with you and plan for a backyard or park celebration the next day. If that is not an option for you, purchase to-go boxes and ask guests to help you deliver food to the homeless.
If you haven't put any deposits down, you should consider how you pay your vendors moving forward. You might want to see if you can pay a bulk of the money the week or two before your wedding date to ensure it's still going to happen the way you envisioned it. If we have another surge of this virus, you might need to move the date again or even lower the number of guests even more. You should have enough time to make those adjustments without being locked into paying for 300 meals when you're only going to have 75 people at your reception. I'm not saying you will be able to, but see if you can create some flexibility in your contracts to make sure you aren't ever going to end up wasting money.
Lowering the number of guests you have at your wedding can be helpful to everyone involved. Your guests will feel more comfortable sitting 4 people at an 8 person table at least every other chair during the ceremony, placing more space between rows. Less will definitely be more and your vendors will appreciate it.
The next thing that can be best for you would be to have an outdoor wedding. We've learned that being in open spaces with a good airflow helps reduce the spread of germs person to person. There are a ton of options to have ceremonies and receptions in the same space if you aren't already locked into something. Find the right planner to help you bring your vision to life and enjoy knowing you get to celebrate with your loved ones on the biggest day of your life.
The last piece to the puzzle is having a videographer. I don't say this just because I'm a wedding videographer or the fact that I might be biased because I'm writing the article. I am saying this because you will need someone like me. If you've been on the fence about having a videographer here are a few reasons why you need to make this investment.
The final videos can be sent to everyone that attended your wedding and those who didn't make it. Some will feel left out if they didn't make the cut because you reduced your wedding from 300 to 75. There are ways you can still make them feel they were apart of your special day. If you work it out with the person filming your wedding they might be able to get an Instagram video completed within 24 hours of your wedding day. Maybe! Your videographer might also have the capability to Livestream your ceremony, which would let everyone that couldn't make it able to watch it live as it happens from the comfort of their home through several social media platforms. My favorite is youtube since it can be posted and distributed very easily.
I would highly suggest hiring a videographer with the capabilities of Livestreaming your wedding ceremony and reception. I just want to make sure you all know that you do have options and COVID-19 doesn't have to completely ruin everything you have planned for this year and next. Give me a call if you have questions about your wedding or would like to schedule a consultation to book me for your wedding.